Below you can read a word about our different ranges.
THE DEFINITIVE SOLUTION FOR DAMAGED HAIR
Professional intensive hair restoration treatment, reinforced with KEROXYNE COMPLEX. It reconstructs severely damaged hair fibres from within, restoring the strength elasticity and shine that have been lost.

THE K-PERFECTION METHOD IN JUST TWO STEPS:
KEROXYNE COMPLEX
THE ULTIMATE SCIENCE IN HAIR RESTORATION
LUXURY TIMELESS HAIR CARE
What is the secret of youthful hair that defies time? HYDRATION. This is the magical need that inspired NIKA HAIR BEAUTY EXCELLENCE to create its AGE RESTORE product line.

And the collection includes a star treatment for use in the salon, AGE RESTORE RADIANCE, a gentle cream that can be easily whipped up when needed. After just a few moments on the hair, it penetrates deep into the fibres, reviving tired, worn-out hair.

When your client's hair is dull, brittle and lifeless, it needs hydration. Moisturise and revitalise with the new deluxe treatment, AGE RESTORE. And see how the hair regains its beautiful shine.
The first leave-in anti-frizz styling treatment that can fix a hairstyle for up to 8 days, for the the luxury of a daily salon treatment.
For radiant and shiny hair. This powerful Anti-Oxidant guarantees and protects long-lasting long-lasting colour.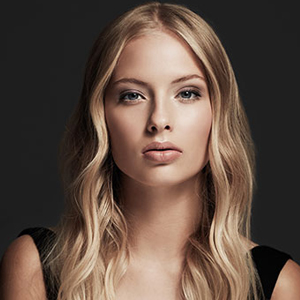 LET YOUR CREATIVITY RUN FREE
The versatility of Styling Secrets allows you to adjust the degree of fixation by mixing the liquids or change the final colour result by adding liquid pigments.
EXTREME LIFT a non-volatile bleaching powder, perfect for every kind of application technique, from classical to the modern techniques.

Its compact texture, with a pleasant fragrance, is easy to blend and is designed to illuminate natural or coloured hair.

EXTREME LIFT can lighten natural hair up to 9 tones and the formula is perfect for Asian perfect for Asian hair, which is difficult to lightening.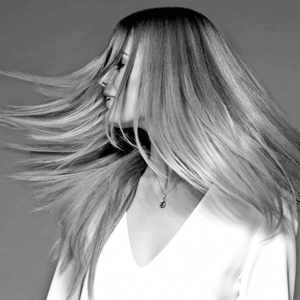 ENRICHED WITH BABASSU OIL SOJA PROTEIN
Discover the Reflection range, complete with MPP technology, an innovative permanent colour for professionals, enriched with Babassu Oil and Soy Protein. The range has been specifically created to guarantee unparalleled results, every time, along with incredible shine and intense hydration. time and again, along with incredible shine and intense hydration.
IMPROVE - EQUALISE COLOUR - PERFECT
More than just a colour - a form of mushrooming, dazzling magic that runs through the hair. Gives every woman that unique look she craves.

Schitterende kleuren en metallic highlights in zes nieuwe tinten voor op natuurlijk, gekleurd of gebleached haar om glans te creëren, een kleur te verfijnen of het gehele effect te egaliseren.
For a woman, nothing is as important as her hair. Nika Hair Beauty Excellence is well aware of that and and has therefore, on the basis of intensive laboratory research, developed to create GRACE, an innovative and professional permanent colouring system, fully AMMONIA, PPD and RESORCINOL-FREE for complete hair care and perfect colour results. perfect colour results, allowing hairdressers to realise every woman's every woman's dream of beautiful hair. Rich in NATURAL INGREDIENTS such as Avocado Oil, Blueberry Extract and Pecan Nut Protein, GRACE guarantees excellent performance with exceptional conditioning qualities, giving the hair extreme shine for an amazingly healthy look. Translated with www.DeepL.com/Translator (free version)
The 6 new pure colour pigments can be used in every form of hair care - to bring faded colour back to life, to create fashionable colour effects, to remove unwanted coppery shades. For hair colour that is always personalised and "tailor-made".
A hair mask and conditioner, combined in one product.
THE PASSION FOR BLONDE HAIR
A line of salon-ready professional products entirely dedicated to the treatment and care of warm and cool tones of blonde hair, and of white and grey hair, both coloured and natural.

A specific home care line especially created to take care of blonde, white and grey hair every day, at home too.
Painful scalp? Hair loss? Dandruff problems?
The real secret to healthy, radiant hair is the natural balance of the bacterial flora that protects the scalp.